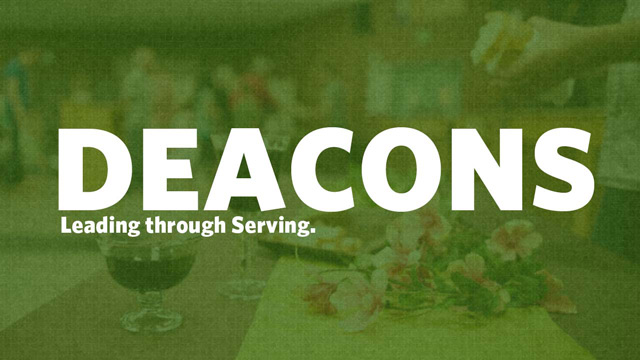 The word deacon comes directly from the Greek word diakonos, which means servant. Not surprisingly then, deacons are called to serve the body of Christ (the church) and are accountable to Christ and the Church membership.
Deacons are selected from the membership of the Church as led by the Holy Spirit and affirmed by the Church membership. A Deacon must have given evidence of spiritual maturity and a demonstrated willingness to serve, having already been involved in service to the church body.
The qualifications for Deacons are contained in 1 Timothy 3:8-13. Also, it is likely that Acts 6:1-6 represents the first group of Deacons in the New Testament church, offering insight into some of the ways that Deacons not only serve, but how, through their service, they can empower others to serve as well. Nominees must be above twenty-five (25) years of age and a member of West Lynchburg Baptist Church for a minimum of one (1) year.