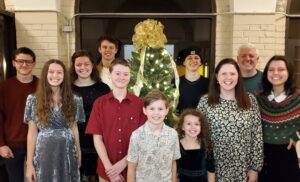 Serving since August 2020
Chris is originally from Dallas, TX.
He graduated from Wayland Baptist University with a Bachelor of Science in Religion. Later he earned a Masters Degree from Midwestern Baptist Theological Seminary. Currently, he is pursuing a Doctor of Ministry in Church Revitalization from Liberty University.
He came to West Lynchburg after serving as Lead Pastor of Crossroads Church of Dunwoody in Dunwoody, GA. With over 27 years of ministry experience, including serving as a Church Planter, Discipleship Pastor, Lead Pastor, and even leading through a church merge.
Married Jennifer December 31, 1993. They have 9 beautiful children. Three are adult children and six are still growing up at home.
Serving since February 2004
Randy is originally from Poway, California, (a suburb of San Diego). He attended San Diego State University where he met his wife, Jeanne. They graduated together in 1983 with a Bachelor of Arts in Music.
In 1989, Randy received his Master of Music in Church Music degree from Southwestern Baptist Theological Seminary in Fort Worth, Texas.
Randy has served churches in Ohio, Texas; and California.
Married Jeanne August 1, 1981. They have two adult children: Dawn and Daniel. His hobbies include: bicycling, fixing whatever needs to be fixed around the house, keeping up the yard, ringing in the Bells of the Blue Ridge, singing in the Virginia Baptist Male Chorale, and writing and arranging music. Under his legal name, David R. Kent, he has published several arrangements and compositions for handbells with six different publishers, including LifeWay.
Assistant Pastor of Student Ministry
Aaron served as a youth pastor in Pennsylvania for five years prior to his start at WLBC. Aaron's undergraduate degree was a bachelor's degree in religion with a specialization in youth ministry. He also has a master's degree in pastoral counseling and is currently working on a master's degree in clinical and mental health counseling.
Married Misty in 2014. They have three children: Sophia, Roland, and Iris. The family enjoys walks around their neighborhood, going to parks, and spending time with friends.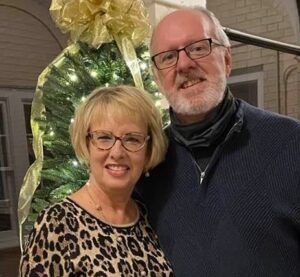 Ministry Intern for Communications
Serving since October 2020
Serving since September 2020