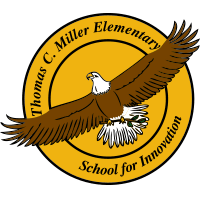 THANK YOU
for serving
T.C. Miller Elementary
Book Buddy Initiative
TC Miller has given us the opportunity to provide literacy support to a few 2nd graders through a Book Buddy initiative.
We are looking for 6-8 people who can commit to weekly engagement with
individual students on TC Miller's campus.
What will you do? Sit with a child and read books under the guidance of the school counselor.
When? Every Wednesday during their lunch break–arrive at 12:15, finish by 1:00.
What if I can't come every week? We are hoping to have enough folks committed so we can have substitutes. We do want to have one main buddy assigned to each student and have substitutes who can pinch hit as needed.
What do I need to do if I'm interested? Reach out to Monica Hardin at monicahardin@gmail.com for more information and next steps.