What to Expect on Sundays
9:30am Worship Celebration
Nursery through Kindergarten care is provided
10:45am Community Groups for ALL Ages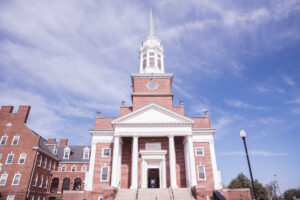 Elements of Worship: Guided by Scripture, we sing Christ-centered songs, offer prayers of praise, confession, and supplication, read Scripture, preach expositionally, give our tithes and offerings, and observe the Lord's Supper (monthly) and Baptism (as often as possible). A typical worship service is 60 minutes.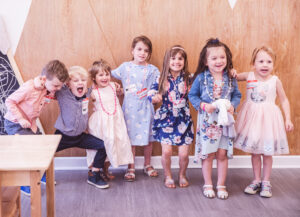 Child Care for 0-5yrs
During the 9:30am worship, child care is provided from birth through kindergarten. There are Community Groups for all ages @ 10:45am.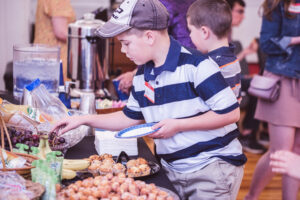 Connections Cafe:
Refreshments are provided from 9:00-9:30am and 10:30-10:45am giving everyone an opportunity to connect before and after the worship service.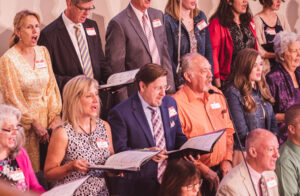 Music: We sing a contemporary blend of doctrinally rich hymns and energetic 21st century praise songs. While most have a style preference, out of our love for God and others, we appreciate the diversity of Christ-centered music as we emphasize congregational singing.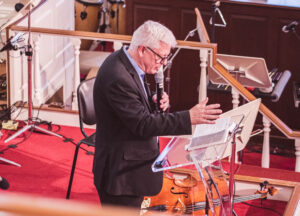 Sermons: Preaching is expositional, meaning the point of the passage is the point of the message. Sermons usually last 30-40 minutes and are filled with explanation, reflection, and application. Our sermon series typically alternate between the Old and New Testament books, with occasional expositions of a topic in Scripture. All preaching is gospel-driven.
Post Service: We encourage everyone to attend a Community Group at 10:45am. The Connections Cafe is also open with refreshments and assistance in finding a Community Group.