WLBC Kids Ministry for K-5th grade is partnering with families to help the next generation live as a worshiper, love as a community, and lead as a servant,
with Jesus as our Model.
Our method is to provide relational environments to make friends and grow
spiritually
by engaging with the gospel,
establishing the faith, equipping to serve,
and empowering to be a
multiplying disciple-maker.
Every Sunday
Kids will learn the BIG Bible lesson of the day and engage in an activity connected with the lesson.
This high-energy hour is designed to engage kids with games, music, relationship building, introduce a person from Church History, and Biblical teaching that children can easily apply to their day-to-day lives.
Kid's Time is voluntary. We fully support the parent's decision to have your children attend adult worship with you.
If your child attends Sunday school and will also be attending Kid's Time, parents are NOT responsible for the transition between the two programs. Our Sunday school teachers will handle the transition.
Every School Year
Awana is a workbook-based curriculum that teaches a child to engage in scripture in a fun and engaging way. The workbooks are designed for every child to learn at their own level and at their own pace. The focus is on two key elements. The first is bible study which focuses on understanding God. The second is scripture memorization. These two elements work together so that the child not only learns scripture but meditates on its meaning.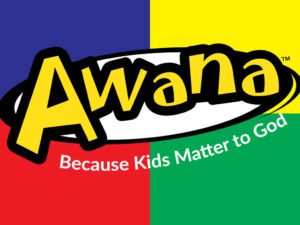 Every Summer
CentriKid is… an overnight camp for completed 2nd–6th graders to experience the time of their lives and learn more about the message of Jesus Christ! Camps are staffed by college and seminary students who can't wait to hang out with your kids and love to share Christ through every aspect of camp!
June 28-July 2, 2021
Monday-Friday
Eagle Eyrie Conference Center
Cost: $330 Per-person
Includes: Transportation, food and lodging.
(Partial Scholarships & fundraising opportunities are available)
Non-Refundable Deposit: $60
Deposit Deadline: January 15, 2021
Game Day for K-12th Grade
Every Tuesday, join us for a FREE fun time of outdoor games.
K-4th grade students meet at JJ's Playground
5th-12th Grade on the front lawn of WLBC.
There will be age appropriate games
Also, invite your friends.