WLBC Kids Ministry is magnifying the greatness of God for the joy of multiplying disciples
among children in partnership with parents and caregivers.
We are helping the next generation live as a worshiper, love as a community,
and lead as a servant,
with Jesus as our Model.
Our method is to provide relational environments to make friends and grow
spiritually
by engaging with the gospel,
establishing the faith, equipping to serve,
and empowering to be a
multiplying disciple-maker.
Every Sunday
Sunday School – 9:45am
Kids will learn the BIG Bible lesson of the day and engage in an activity connected with the lesson.
1st-5th grades – Room 106
Worship with Family – 11am
When families worship together, children receive an amazing intergenerational experience, and thus have the opportunity to be influenced by the example of their parents and the congregation.
Children are more likely to cherish and delight in the worship of God if they witness that heart for worship in the church. When they see their parents and other adults bow their heads in earnest prayer, or lift their hands in praise, the genuine worship they observe can stir their hearts to worship. Children can observe parents listening intently to the sermon, taking notes and processing the truth they are hearing. They observe this hunger for the Word of God, which can stir the same longing in their own hearts.
We provide a Children's Bulletin to enhance the worship time for kids.
Every School Year
AWANA (Sept-May)
Wednesday – 6:30-8:00pm
Awana is a workbook-based curriculum that teaches a child to engage in scripture in a fun and engaging way. The workbooks are designed for every child to learn at their own level and at their own pace. The focus is on two key elements. The first is bible study which focuses on understanding God. The second is scripture memorization. These two elements work together so that the child not only learns scripture but meditates on its meaning.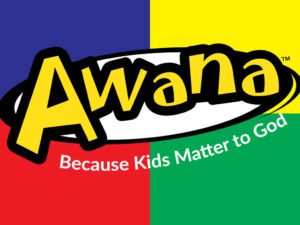 Every Summer
Vacation Bible School
This year's theme: TBD

CentriKid Camp
June 20-24, 2022
Monday-Friday
Eagle Eyrie Conference Center
CentriKid is an overnight camp for completed 2nd–6th graders!