WLBC Kids Ministry is
helping the next generation live as a worshiper, love as a community,
and lead as a servant in partnership with parents and caregivers.
Sunday
9:30am
Nursery for Infants – Kindergarten
1st Grade and up – Worship with Family
We value worshipping together as a family because of the benefits children receive. An intergenerational experience allows children to see the example of their parents and other adults.
Children are more likely to delight in the worship of God after witnessing the heart for worship within the congregation. When they see their parents and others bow their heads in earnest prayer, or lift their hands in praise, or
listen intently to the sermon, or take notes while processing the truth they are hearing,
the children's hearts are stirred to worship.
10:45am Sunday School
Kids will learn the BIG Bible lesson of the day and engage in an activity connected with the lesson.
3-Kindergarten – Room 107-B
1st-5th grades – Room 106
School Year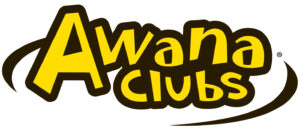 Wednesdays
6:00-7:30pm AWANA
Awana teaches a child to engage in scripture in a fun and engaging way. The workbooks are designed for every child to learn at their own level and at their own pace.
The focus is on two key elements.
2. Scripture Memorization
These two elements work together so that the child not only learns scripture but meditates on its meaning.
Download your Calendar Below
Summer
Vacation Bible School
Summer 2023 – Date TBA
CentriKid Camp
Eagle Eyrie Conference Center
CentriKid is an overnight camp for completed 2nd–6th graders!
Family Experiences
Providing family experiences to celebrate with your child as they grow!
Contact Tim Wilgus – Family Pastor