Bookstores, conferences, and websites boast of the next church model to follow to be effective for the next generation. It can be confusing at times which model to trust and which method to follow.
For two thousand years, the Lord has guided His church and it is imperative that the church look to the Lord Jesus Christ and His all-sufficient word for the model He desires for His church. Whereas present day testimonies and expressions of successful churches may be helpful, without the foundation of God's truth and the power of His Holy Spirit, the efforts will be short-lived.
The model for the church is the One and only Jesus Christ. He clearly shares and shows the mission and the methods the church must seek to emulate. Carefully observing Jesus throughout the Scriptures, the church must learn to live, love, and lead like Jesus as the perfect model. The Apostle Paul expands these insights in Romans 12 revealing to the church how to live as a worshipper, love as a community, and lead as a servant. Our model clarifies Who we follow to accomplish the mission. Our model is Jesus and we are to Live, Love, and Lead like Jesus.
Let's first consider living like Jesus. Have you ever been at a concert or ball game when there is a standing ovation? Sometimes these last for a minute or two and sometimes much longer. Ovations can sometimes seem a little awkward, but ovations are a way that we acknowledge greatness and give honor.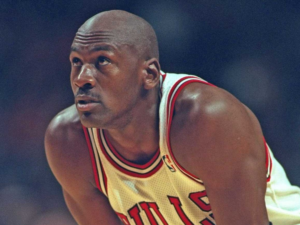 Some of the greatest ovations over the years have included Michael Jordan in 2002 at his last game in the United Center. People stood on their feet cheering for several minutes until Jordan took a microphone to thank everyone.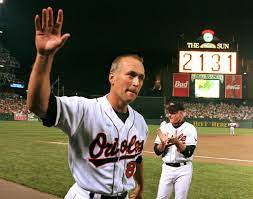 On September 6, 1995, Cal Ripken, Jr. passed Lou Gehrig's record for consecutive games played at 2,131 which had stood for 56 years. The response from the crowd was a twenty-minute standing ovation. There was no commercial break given. It was an amazing response showing honor to this baseball great.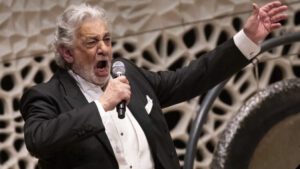 In July 1991, the world-famous opera singer, Placido Domingo performed a lead role in Guiseppe Verdi's Otello in Vienna. After 101 curtain calls, he was given an eighty-minute standing ovation.
When considering the greatness of God, even an eighty-minute standing ovation to honor Him seems inadequate. As a follower of Jesus Christ, our entire life is an ovation to Him. Jesus taught in John 15:1-5,"I am the true vine, and my Father is the vinedresser. 2 Every branch in me that does not bear fruit he takes away, and every branch that does bear fruit he prunes, that it may bear more fruit. 3 Already you are clean because of the word that I have spoken to you. 4 Abide in me, and I in you. As the branch cannot bear fruit by itself, unless it abides in the vine, neither can you, unless you abide in me. 5 I am the vine; you are the branches. Whoever abides in me & I in him, he it is that bears much fruit, for apart from me you can do nothing."
From this passage, we learn that we live as a worshipper by abiding in Him & bearing fruit. Our life fully committed to Him is in honor of how great He is. Jesus is the Vine and I am a branch. The Father is the Gardener and I will be pruned.
There are three realities about pruning. First, pruning hurts because it is a cutting off and removal. Second, pruning is necessary for more fruit. Lastly, God has one purpose for pruning and it is to bear more fruit. A life surrendered will grow under the loving care of the Father. If fruit is the goal, I must abide or live as a worshipper. I cannot bear fruit unless I live in Jesus, but thankfully I will bear much fruit if I live in Jesus. How can you tell if you are "abiding (or living) in Christ"? Is there a special feeling? No. When I am living as a worshipper of Jesus, I produce much fruit.
We must live like Jesus as a worshipper, following the model and teaching of Jesus, but we must also love like Jesus. Jesus taught in John 13:34-35, "A new commandment I give to you, that you love one another: just as I have loved you, you also are to love one another. 35 By this all people will know that you are my disciples, if you have love for one another." This bold teaching has Jesus as the model but also gives evidence whether we are truly His disciple.
He continues this teaching in John 15:12-17, "This is my commandment, that you love one another as I have loved you. 13 Greater love has no one than this, that someone lay down his life for his friends. 14 You are my friends if you do what I command you. 15 No longer do I call you servants, for the servant does not know what his master is doing; but I have called you friends, for all that I have heard from my Father I have made known to you. 16 You did not choose me, but I chose you and appointed you that you should go and bear fruit and that your fruit should abide, so that whatever you ask the Father in my name, he may give it to you. 17 These things I command you, so that you will love one another."
To say we love Jesus, but to neglect the love of the church is evidence that we may not really love Jesus. With Jesus as our model, we are to love like Jesus which is to love as a community.
Living and loving like Jesus is essential but leading like Jesus makes the biggest difference in this world. Jesus set the guidelines in John 15:18-27, "If the world hates you, know that it has hated me before it hated you. 19 If you were of the world, the world would love you as its own; but because you are not of the world, but I chose you out of the world, therefore the world hates you. 20 Remember the word that I said to you: 'A servant is not greater than his master.' If they persecuted me, they will also persecute you. If they kept my word, they will also keep yours. 21 But all these things they will do to you on account of my name, because they do not know him who sent me. 22 If I had not come and spoken to them, they would not have been guilty of sin, but now they have no excuse for their sin. 23 Whoever hates me hates my Father also. 24 If I had not done among them the works that no one else did, they would not be guilty of sin, but now they have seen and hated both me and my Father. 25 But the word that is written in their Law must be fulfilled: 'They hated me without a cause.' 26 "But when the Helper comes, whom I will send to you from the Father, the Spirit of truth, who proceeds from the Father, he will bear witness about me. 27 And you also will bear witness, because you have been with me from the beginning."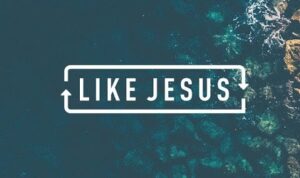 The Apostle Paul understood the servant leadership model of Jesus when he wrote in Romans 12:14-21, "Bless those who persecute you; bless and do not curse them. …if your enemy is hungry, feed him; if he is thirsty, give him something to drink."
As we consider living, loving, and leading like Jesus, we understand it is the work of the Holy Spirit in us and that also works through us to connect with the community and lead them to a relationship with our great God and Savior, Jesus Christ.
Another day… Another opportunity…